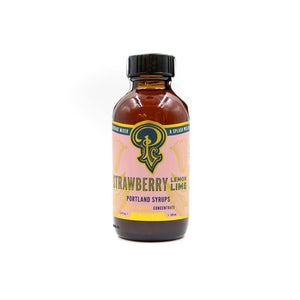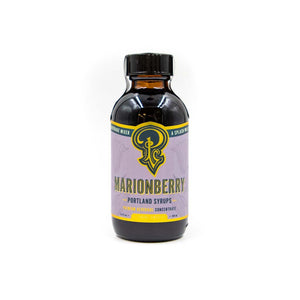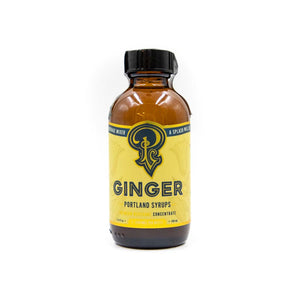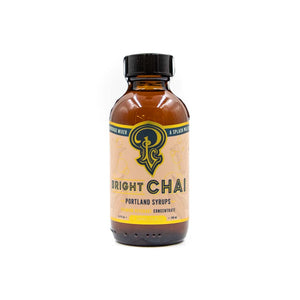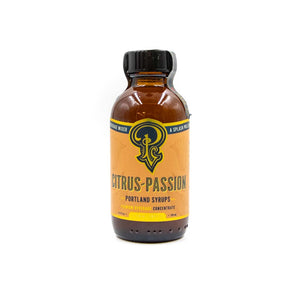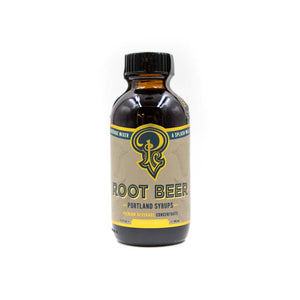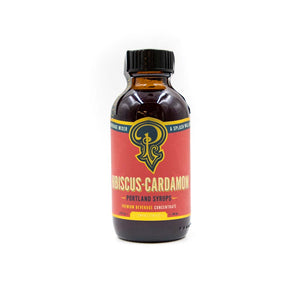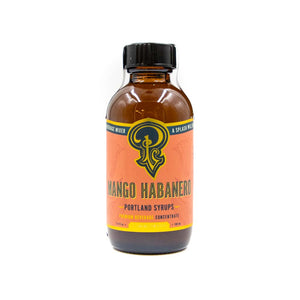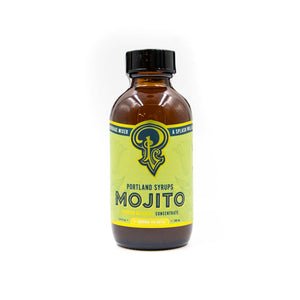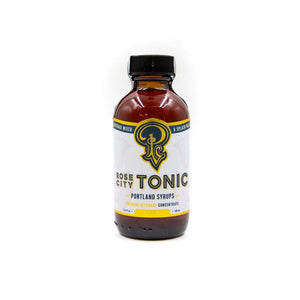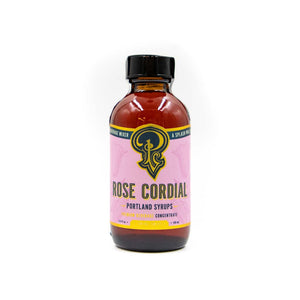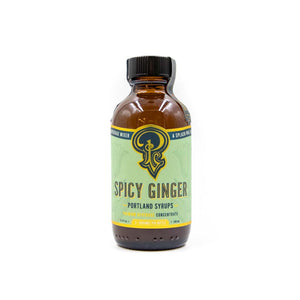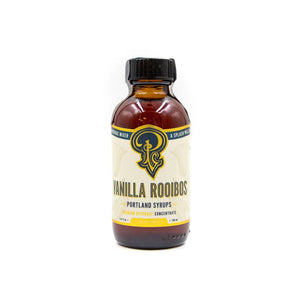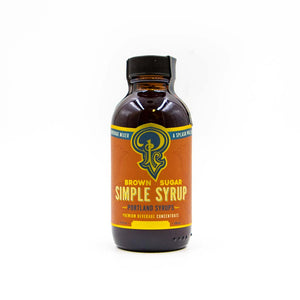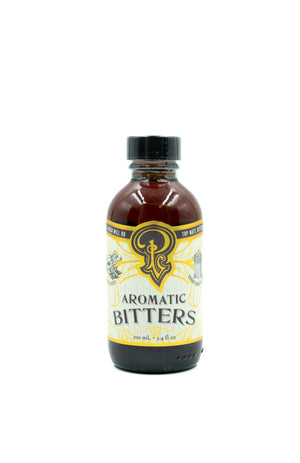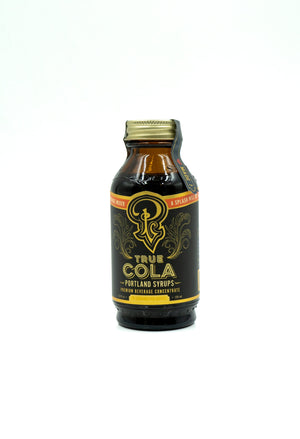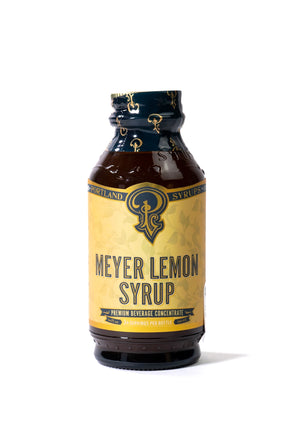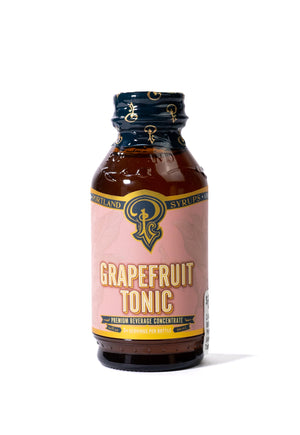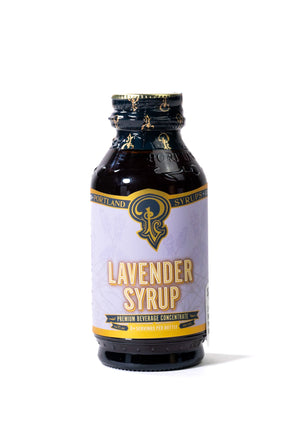 Product image 1

Product image 2

Product image 3

Product image 4

Product image 5

Product image 6

Product image 7

Product image 8

Product image 9

Product image 10

Product image 11

Product image 12
Product image 13

Product image 14
Product image 15

Product image 16
Product image 17

Product image 18

Product image 19

Product image 20
Product image 21
3.4oz Syrup Bottle by Portland Soda Works
A premium small-batch syrup brewed by hand in Oregon with seasonally-selected whole ingredients and natural sweeteners. These syrups feature 40% less sugar than a typical mixer, yet are carefully formulated to have stronger flavor per serving.
Shelf-stable for 24 months. Refrigerate after opening. Will keep refrigerated for 6 months
Ingredients: 
Strawberry lemon-lime:
water, strawberry purée, lemon purée, lime purée, cane sugar, citric acid.
Marionberry:
water (infused with organic basil and lemongrass), cane sugar, marionberry puree, blackberry puree, citric acid.
Spicy Ginger:
water, cane sugar, ginger root, basil leaf, habanero chilies, serrano chilies, tanaka chilies, citric acid
Root Beer:
water, cane sugar, brown sugar, Indian sarsaparilla root, molasses, star anise, clove, other whole spices, vanilla flavoring
Ginger:
water, ginger root, chilies, cane sugar, citric acid.
Bright Chai:
water, orange pekoe black tea, ginger, cardamom, allspice, cloves, cinnamon, black pepper, cane sugar, ascorbic acid 
Citrus-Passion:
water, cane sugar, passion fruit puree, key lime puree, blood orange puree, citric acid.
Hibiscus-Cardamom:
water, organic cane sugar, hibiscus flower, rose hip, whole cardamom, citric acid
Mango Habanero
water, mango puree, fresh habaneros, cane sugar, organic mango extract, organic habanero extract, organic bergamot lemon-lime extract, citric acid.
Mojito:
Water (Infused with Organic Spearmint and Organic Peppermint), Cane Sugar, Key Lime Puree, citric acid.
Rose City Tonic:
water, cane sugar, cinchona bark, rosa canina, citric acid, quinine anhydrous
Rose Cordial:
water, dried rose bud and petal, dried rose hip, cane sugar, citric acid
Vanilla Rooibos
water, organic cane sugar, rooibos leaf, cinnamon, vanilla extract, ascorbic acid
Meyer Lemon:
Water, Organic Cane Sugar, Meyer Lemon Pureé, Lemon Pureé, Organic Lemon Concentrate, Citric Acid.

Lavender: Water, Organic Cane Sugar, Lavender, Citric Acid

Grapefruit Tonic: Water, Organic Cane Sugar, Grapefruit Pureé, Citric Acid
shipping + return policy
What is your refund/exchange policy?
We are happy to refund you for the full amount of the purchase within 15 days of the original purchase date. The item must be in its original salable condition, and in original packaging. After 15 days has passed, items can be exchanged within 30 days of purchase.
A printed or emailed receipt is required for all returns and exchanges. If the purchase was made online, customers are responsible for any additional shipping costs for returns and exchanges. If there is an issue with the product, let us know ASAP.
All custom sales or orders are final sale. No returns, refunds or exchanges.
What is your refund/exchange policy on Last Call products? 
All last call products are final sale and cannot be returned. You will not be able to exchange, get store credit or a refund for these products. 
Can I return food items?
Yes, as long as they are still sealed, re-sellable and within the return period with a receipt of purchase.
How soon are orders processed and shipped?
We typically fulfill orders within 1-4 business days. We ship USPS Priority for all domestic orders.
Do you ship internationally?
Yes! We ship via USPS Priority International, and you can receive a quote at checkout. Please note, there are a few items (such as knives) that we cannot ship internationally.