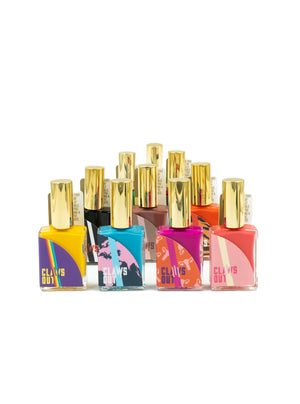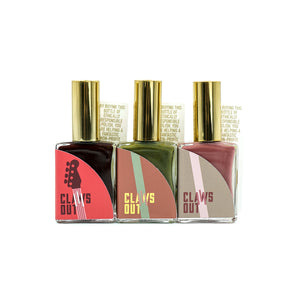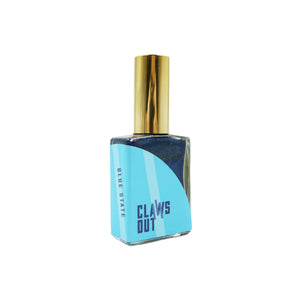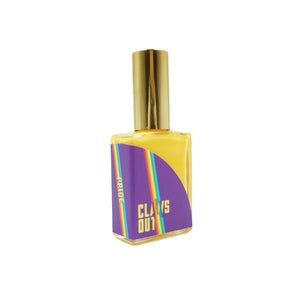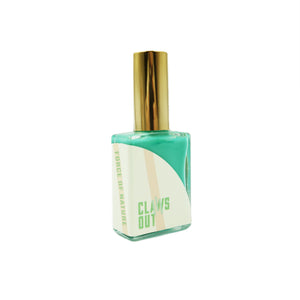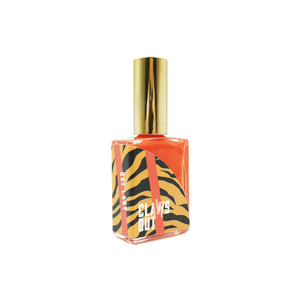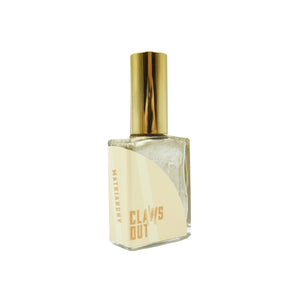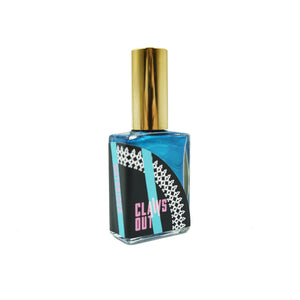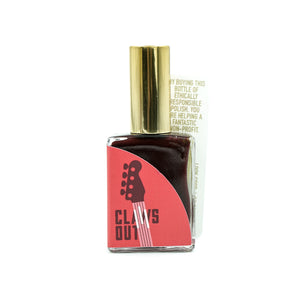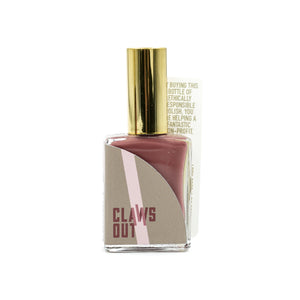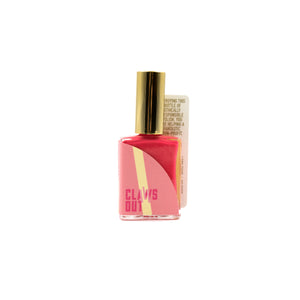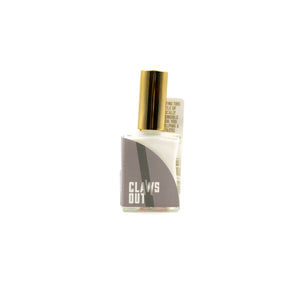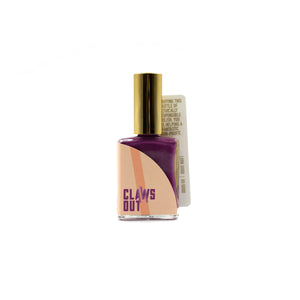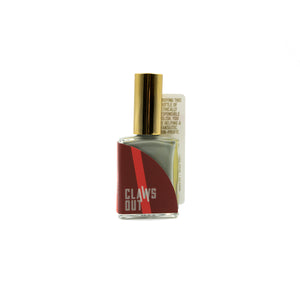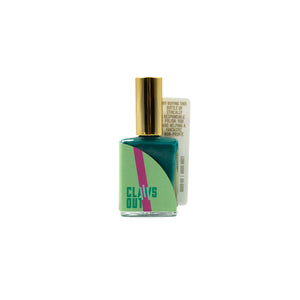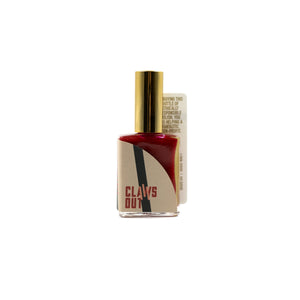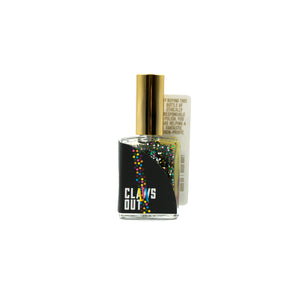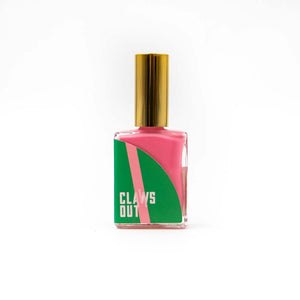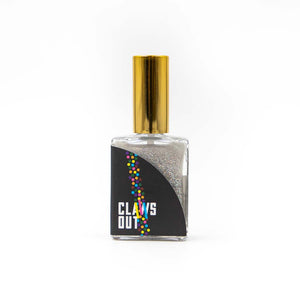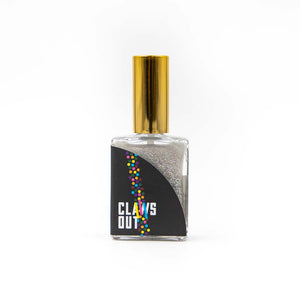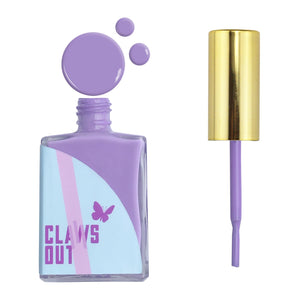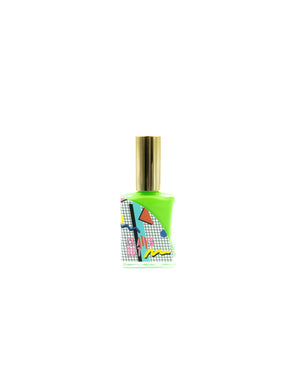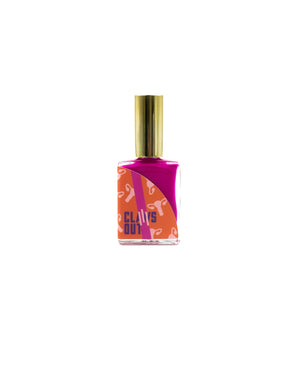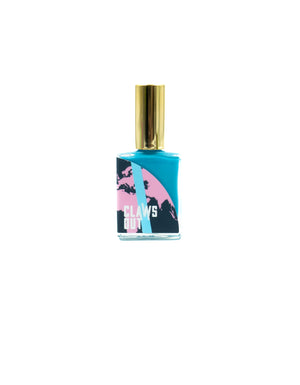 Product image 1

Product image 2

Product image 3

Product image 4

Product image 5

Product image 6

Product image 7

Product image 8

Product image 9

Product image 10

Product image 11

Product image 12

Product image 13

Product image 14

Product image 15

Product image 16
Product image 17

Product image 18

Product image 19

Product image 20
Product image 21
Product image 22
Product image 23
Product image 24

Product image 25

Product image 26

Product image 27
Product image 28
Product image 29
Product image 30
Product image 31
Product image 32
Product image 33

Product image 34

Product image 35
Product image 36
Product image 37
Product image 38
Product image 39
Product image 40
Product image 41
Product image 42
Product image 43
Product image 44
Product image 45
Product image 46
Product image 47
Product image 48
Product image 49
Product image 50
Product image 51
Product image 52

Nail Polishes by Claws Out
All Claws Out polishes are 15 mL with a metallic gold cap, vegan, and made in the USA. Every bottle purchased results in a donation of 20% of their proceeds to a different non-profit.
Color Details

Descriptions by Claws Out
Icebreaker / Metallic Silver
The Cause: Under the Trump administration's "Zero Tolerance" policy, ICE has separated thousands of children from their parents at the border as they seek shelter, asylum, and new lives. We believe human beings are not illegal, but putting kids into cages absolutely should be. That's why we're donating 20% of profits from Icebreaker to RAICES.
The Effect: The Refugee and Immigrant Center for Education and Legal Services is a Texas based organization with a mission to help these separated families, detained families, unaccompanied children, and everyone seeking asylum in the United States.
Pride / Canary Yellow
The Cause: It's simple. Every one of us deserves to love and be loved just as we are—without discrimination. We're donating 20% of Pride profits to the Human Rights Campaign who believe the same.
The Effect: "As the largest national lesbian, gay, bisexual, transgender and queer civil rights organization, HRC envisions a world where LGBTQ people are ensured of their basic equal rights, and can be open, honest and safe at home, at work and in the community."
Force of Nature / Seafoam
The Cause: We believe in science. The evidence that we must act to prevent the catastrophic effects of climate change is all around us. That's why we're donating 20% of profits from Force of Nature to the Environmental Defense Fund.
The Effect: A group founded by scientists, the Environmental Defense Fund has spent 50 years giving actionable solutions, and pushing for policies, that mitigate climate change, eliminate air pollution for us to breathe better, and clean up our oceans.
Matriarchy / Metallic Gold
The Cause: We cannot watch another news alert flash across our phones and tell us we have failed children again. On average seven American kids or teens are shot and killed every day. That is why we are donating 20% of our metallic gold nail polish profits to support the women in Mom's Demand Action.
The Effect: Moms Demand Action has a vision of an American where all children and adults are safe from gun violence. The nonpartisan grassroots movement, founded in 2012 after the Sandy Hook shooting, now has an active chapter in every state across the country. The moms are educating, motivating, and mobilizing supporters to push politicians to enact stronger laws and policies that will save lives.
Notorious / Metallic Peacock Blue
The Cause: From her support of equal pay for women to co-founding the Women's Rights Project at the ACLU, Supreme Court Justice Ruth Bader Ginsburg has spent her entire career fighting for gender equality in the workplace. And we love her for it. We want to support her lifetime fight by donating 20% of profits to the Time's Up Legal Defense Fund.
The Effect: A division of the National Women's Law Center, the Time's Up Legal Defense Fund supports those who experience sexual assault, harassment, abuse and related retaliation in the workplace with legal and public relations assistance.
Cat Lady / Orange
The Cause: If you've ever had a hard day and come home to bury your face into a furry friend's belly, you know how having a pet can be an emotional lifesaver. Proven health benefits include lowering depression, anxiety, blood pressure levels, and pain while also improving mood. During these tumultuous times, we want everyone to experience the joy of owning a pet, so we're donating 20% of profits to Pixie Project.
The Effect: Pixie Project is a non-profit animal rescue and adoption center that focuses on finding pets their perfect lifetime homes. Beyond adoptions, the onsite clinic provides low-income, homeless, and elderly pet owner's vital veterinary services to keep human and pet families together regardless of finances.
Hot Rock / Deep Blood Red
The Cause: Founded in 2001, Portland, Oregon's Rock and Roll Camp for Girls became the first of its kind, igniting similar empowerment camps across the world. We're happy to donate 20% of profits from Hot Rock to helping more kids find their place through music. 
The Effect: More than just a summer camp, the Rock and Roll Camp for Girls are working to shape our future by cultivating confidence in girls and non-binary youth through music creation and bad ass performances. They sum up it succinctly within their mission statement with, "Creative voices of girls and women need to be amplified to create social change." *Hot Rock is Claws Out's first Halal nail polish.
Reclaiming My Time / Mauve
The Cause: There are millions of people working in the domestic sex industry—and more than 8,000 cases of sex trafficking were reported in the US last year. Many of these women do not have easy access to health and wellness care, and that's what the Cupcake Girls want to change.
The Effect: The nonprofit group provides judgment free support to anyone in the sex industry and those affected by sex trafficking by connecting them to resources for everything from finding affordable health and mental care to education training to life coaching.
Witch Hunt / Army Green
The Cause: Claws Out was cofounded by a journalist. We know the importance of a free press to democracy and that it is under an unprecedented attack by the current administration. That's why we're supporting ProPublica.
The Effect: ProPublica is an independent nonprofit newsroom working to expose abuses of authority using the power of journalism. A full time staff of investigative reporters seeks to inform the public through thorough, accurate research and led them to become the first online news source to win a Pulitzer Prize.
Uterus / Hot Pink
The Cause: You don't have to have a uterus to be a woman, but we all know and love someone with one. Celebrate the original womb with a view by painting those digits a brilliant shade of pink then feel good knowing 20% of profits from this color go directly to Planned Parenthood. 
The Effect: PP is the the largest single provider of reproductive health services in the country. Under constant attack from the GOP, they aid millions of Americans each year with life saving cancer screenings, STI/STD testing and treatment, and access to birth control. 
Suffragist / Warm White
The Cause: The suffragist movement, whose members historically wore white to show their support of women's voting rights, helped inch us forward by securing white women the right to vote in 1920. One major con, though—the suffragist movement didn't support women of color, leaving them behind in a shameful way. WOC weren't granted the right to vote for another 45 years. Twenty percent of proceeds from Suffragist will donate to the NAACP.
The Effect: The NAACP is the nation's oldest, largest, and most widely recognized grassroots-based civil rights organization. Included in their many efforts is restoration of the Voting Rights Act so every single person is able to participate in democracy. 
Intersectional / Violet
The Cause: We believe feminism isn't progressing unless it's addressing progress for everyone. The framework of Intersectional Feminism recognizes the different level of privileges, oppression, and experiences women face based on all aspects of ourselves far beyond sexism. Twenty percent of proceeds from Intersectional donate to Emily's List, an organization that works to get pro-choice democratic women into office. 
The Effect: Emily's list proudly claims, "900 election victories including every single Latina, African American, and Asian American Democratic congresswoman currently serving in Congress. All with a single focus—progressive change that matters." They have a record number of new signups in the works for upcoming elections.
Darcelle / Warm Gray
The Cause: Portland is #blessed to have (Guinness Book certified) the World's Oldest Living Drag Queen right here and our Queen Darcelle gets a color devoted to her. Known and beloved far and wide, Darcelle opened her drag revue in 1967 and the 87-year-old still shimmies and shakes in her signature silver rhinestones multiple times a week. Darcelle and her right hand gal Poison Waters are huge champions and supporters of Camp Kids Connection and we want to help too.
The Effect: Twenty percent of profits from this color go directly toward supporting Camp KC, Cascade AIDS Project's lakeside summer camp for HIV/AIDS affected children from five to fifteen where they enjoy swimming, canoeing, crafts, and music with a supportive staff of trained volunteers. Have supplies you could donate to help the kids at Camp KC have the best week ever? Camp Director Poison Waters has a full wish list of supplies needed here. 
Liberty / Teal
The Cause: Since 1886 that beautiful robed Roman goddess Liberatas, aka the Statue of Liberty, has reminded us of one overarching truth: We are a nation of immigrants and that's what makes us great. Twenty percent of items from this Lady Liberty blue-green will go to The Immigrant and Refugee Community Organization.
The Effect: IRCO helps support immigrants, refugees, and mainstream community members to become self-sufficient with their employment training programs, language services, and youth mentorship programs in a compassionate environment.
Resistance / Deep Red
The Cause: For almost 100 years the American Civil Liberties Union (ACLU) has worked tirelessly to uphold the constitution and protect people from power abusers. We heart them.
The Effect: The ACLU works tirelessly on a huge list of causes that impact millions. Are you on board with Equal Pay, Freedom of the Press, defending ICE and Border Patrol Abuses, Disability Rights and Education, ending the discriminatory War on Drugs, and American Indian Rights? You, too, can become a member and aid in the fight for freedom here.
Nude / Multi-Color Glitter
The Cause: Here's the deal, "nude" is kind of a bogus color. Since skin tones come in many shades, one color does not work for all, and we think we've found a more inclusive solution. Our Nude is a rainbow glitter polish that contains all the colors of the rainbow and looks good on everyone. Plus, it's just a hint of gaudy which we love. 
The Effect: We donate 20% of profits from Nude to the National Organization for Women. This feminist org has been working on gender equal pay, opposing racism, fighting bigotry against the LGBTQIA community, and ending violence against women since 1966.
Blue State / Metallic Ocean Blue

The Cause: Millenials are the most diverse generation in our country's history. They are now also the largest eligible voting bloc with Pew Research Center stating Millenial women favor progressive Democrats over Republicans by a whopping 70-23 margin. Our dream is that every single one of them shows up to vote. And that's why we're donating 20% of profits to the Alliance for Youth Action network.
The Effect: The self-described "scrappy and fierce" network is run by the young and for the young, growing progressive people power across America by fighting for automatic voter registration, working with local elected officials to protect and expand convenient youth voting options, preserve college campus voting stations, and encouraging young people to stay engaged with the political process as reliable voters for life.
Green New Deal / Emerald Green
The Cause: We believe in climate change and taking action to prevent its damage. The Green New Deal proposal introduced by AOC and Sen. Markey calls on the government to pulls back on fossil fuels and greenhouse gas emissions while also guaranteeing new high-paying jobs in the clean energy industry. We champion them and the climate action work of the Sierra Club and are donating 20% of the profits from this color to the nonprofit.
The Effect: The nation's largest grassroots environmental movement, the Sierra Club aims to protect wildlife and wild places, ensure clean air and water for all, and fight for environmental justice.
I'm Speaking / Pink
The Cause: It took 243 years since America's founding for half the population to see someone represent us. Kamala Harris has left an indelible mark on history as the first female vice president, the first Black and Asian American vice president, and the first HBCU grad in the White House. We wanted to pay homage to Madame Vice President's legendary mic drop moment hushing an interrupting Mike Pence in the debates with the name and took inspiration for the colors from her Howard University chapter Alpha Kappa Alpha sorority. Our hope is that Kamala Harris is the first woman to win on a presidential ticket, but not the last, so we're donating 20% of the profits from this color to Emily's List.
The Effect: Emily's List is an organization that works to get pro-choice Democratic women into office and proudly claims, "900 election victories including every single Latina, African American, and Asian American Democratic congresswoman currently serving in Congress. All with a single focus—progressive change that matters." Kamala Harris is a graduate and supporter of their program.
Moira/Black

The Cause: Inspired by our favorite TV mom and fashion icon, Moira Rose, we knew she'd approve of our plan to donate 20% of the profits from this color to Rainbow Railroad.
The Effect: Rainbow Railroad is a global not-for-profit organization that helps LGTBQI+ people who are in danger because of their sexual orientation/identity to relocate to safety so they can have a new start free to be themselves.
 Book Smart/Terra Cotta
The Cause: Giving kids equal access to education is one of the greatest gifts we can give them. That's why we're donating 20% of the profits from this color to the Kids in Need Foundation.
The Effect: The foundation provides low-income families with school supplies so each can make the most of their learning. As they say, "A quality education is the gateway to opportunity, and students cannot achieve their potential without it."
shipping + return policy
What is your refund/exchange policy?
We are happy to refund you for the full amount of the purchase within 15 days of the original purchase date. The item must be in its original salable condition, and in original packaging. After 15 days has passed, items can be exchanged within 30 days of purchase.
A printed or emailed receipt is required for all returns and exchanges. If the purchase was made online, customers are responsible for any additional shipping costs for returns and exchanges. If there is an issue with the product, let us know ASAP.
All custom sales or orders are final sale. No returns, refunds or exchanges.
What is your refund/exchange policy on Last Call products? 
All last call products are final sale and cannot be returned. You will not be able to exchange, get store credit or a refund for these products. 
Can I return food items?
Yes, as long as they are still sealed, re-sellable and within the return period with a receipt of purchase.
How soon are orders processed and shipped?
We typically fulfill orders within 1-4 business days. We ship USPS Priority for all domestic orders.
Do you ship internationally?
Yes! We ship via USPS Priority International, and you can receive a quote at checkout. Please note, there are a few items (such as knives) that we cannot ship internationally.
Meet the Maker
Portland, Oregon
We're a nail polish company. It's pretty simple. We're not claiming this polish makes you empowered or the patriarchy will end if you wear it (although, obviously, let's dismantle the patriarchy). But if you like to wear nail polish and would rather buy it from a...
VIEW MORE