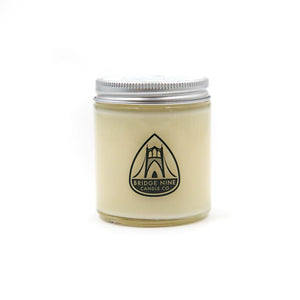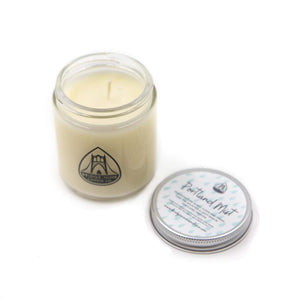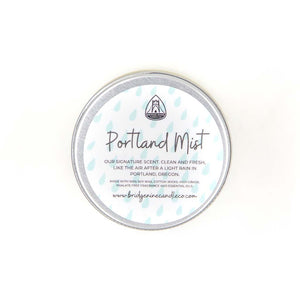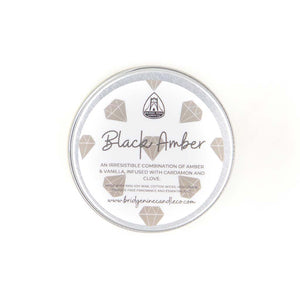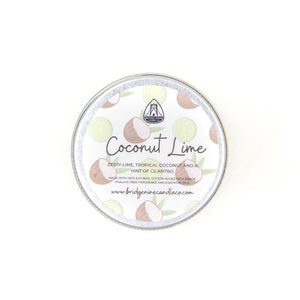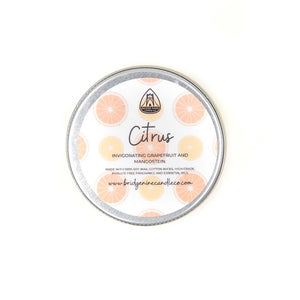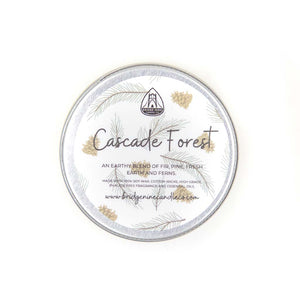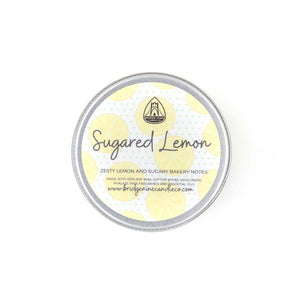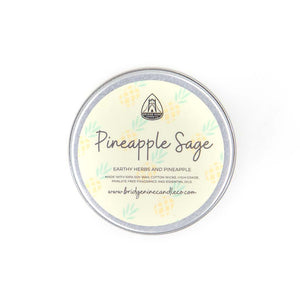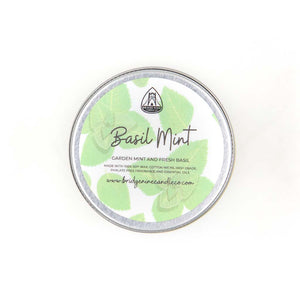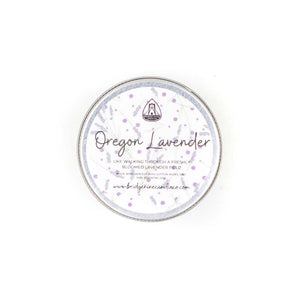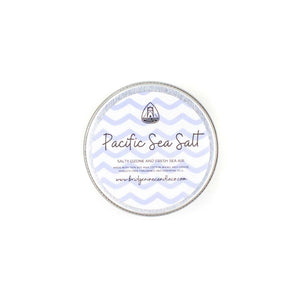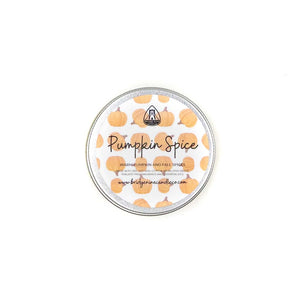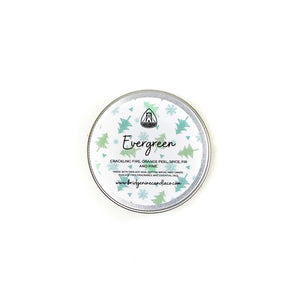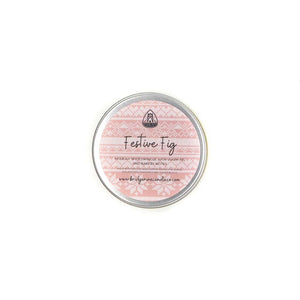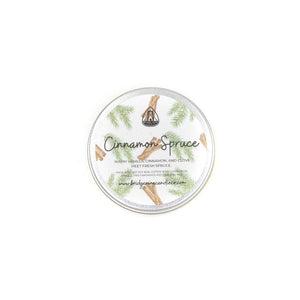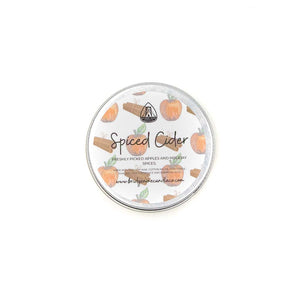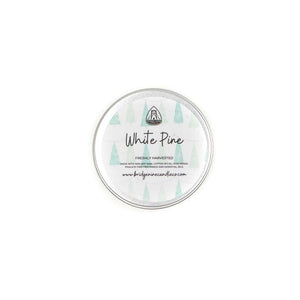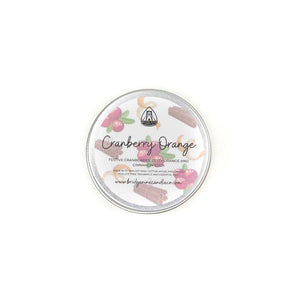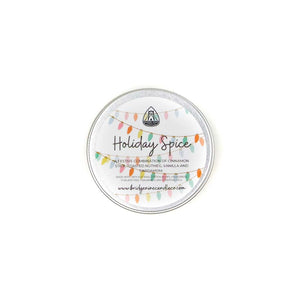 Product image 1

Product image 2

Product image 3

Product image 4

Product image 5

Product image 6
Product image 7

Product image 8

Product image 9

Product image 10

Product image 11
Product image 12
Product image 13

Product image 14

Product image 15

Product image 16
Product image 17

Product image 18

Product image 19

Product image 20

Product image 21

Product image 22

Jar Candle by Bridge Nine Candle Co.
Cute candle jars with Portland's famous St. John's Bridge printed on the glass.
•Made with soy wax and 100% cotton wick for a clean burn.
•Burning time: 25-30 hours
Signature Year-Round: Citrus | Black Amber | Vanilla Cognac | Wild Honey
PNW Inspired: Portland Mist | Pacific Sea Salt |Oregon Lavender | Cascade Forest | High Desert

Spring/Summer Scents:
Pineapple Sage - This unique candle is not too sweet, a wonderful balance of earthy herbs and pineapple.
Sugared Lemon - Zesty lemon and sugary bakery notes.
Wild Honey - Softly sweet with a hint of tangerine and jasmine. Your new go-to summer scent. 
Coconut Lime - Zesty lime, tropical coconut, and a hint of cilantro. 
Basil Mint - Garden mint and fresh basil
Fall/Winter scents:

White Pine - Crisp holiday pine fills the air, reminiscent of a freshly cut Christmas Tree.
Festive Fig - Holiday spices mingle with warm fig and bakery notes.
Evergreen - Fill your home with the classic notes of fir and pine, hints of orange peel, and warmth from the roaring fire.
Pumpkin Spice - Pumpkin Spice is bursting with notes of freshly baked pumpkin, butter, and sugar.
Spiced Cider - A familiar fragrance of hot apple cider spiced with cinnamon, nutmeg, and cloves. 
Cinnamon Spruce - Warm vanilla, cinnamon, and clove meet fresh spruce. 
Holiday Spice - A festive combination of cinnamon stick, toasted nutmeg, vanilla, and cardamom. 
Cranberry Orange - Wrap yourself in the holidays with a comforting blend of festive cranberries, orange peels, cinnamon, and sliced apples.
Cactus Flower - Agave, fresh greens and dry desert air.
Basil Mint - Agave, Garden mint and fresh basil.
Sugared Lemon - Zesty lemon and sugary bakery notes.
Magnolia - A clean floral with notes of magnolia and peony. 
Apricot Blossom - Light spring florals, apricot and citrus.

 ***The following tips and precautions will sustain a happy and safe candle experience: 
Please allow your Bridge Nine Candle Co candle to burn for approximately 2 hours, or until the wax reaches the edges of the container, the first time you burn it. This will give your candle a good 'memory' so that it burns evenly for the remainder of its lifespan. Keep your wick trimmed to 1⁄4" to help prevent smoking and soot build-up. Keep your candle out of direct sunlight. Soy wax has a low melting point and candles will melt in extreme heat and direct sun.
shipping + return policy
What is your refund/exchange policy?
We are happy to refund you for the full amount of the purchase within 15 days of the original purchase date. The item must be in its original salable condition, and in original packaging. After 15 days has passed, items can be exchanged within 30 days of purchase.
A printed or emailed receipt is required for all returns and exchanges. If the purchase was made online, customers are responsible for any additional shipping costs for returns and exchanges. If there is an issue with the product, let us know ASAP.
All custom sales or orders are final sale. No returns, refunds or exchanges.
What is your refund/exchange policy on Last Call products? 
All last call products are final sale and cannot be returned. You will not be able to exchange, get store credit or a refund for these products. 
Can I return food items?
Yes, as long as they are still sealed, re-sellable and within the return period with a receipt of purchase.
How soon are orders processed and shipped?
We typically fulfill orders within 1-4 business days. We ship USPS Priority for all domestic orders.
Do you ship internationally?
Yes! We ship via USPS Priority International, and you can receive a quote at checkout. Please note, there are a few items (such as knives) that we cannot ship internationally.
Meet the Maker
Portland, Oregon
Bridge Nine Candle Co. was born in the North Portland community of Portland, OR. The iconic St Johns Bridge, the ninth major bridge on the Willamette river, was the inspiration for our simple and distinctive branding. 
Since the beginning, our vision has been to create candles...
VIEW MORE